Hey, Lovelies! I bet you're all prepped up and excited for Halloween! Perhaps you've got your lovely costumes ready by now… or maybe just gearing up for some trick-and-treat. Either way, I hope you don't forget to visit your loved ones who passed away!
But for us book nerds, we're also hoping to find some spooky books that will accompany us through Halloween. So today, I'll be sharing with you some recs that I got from friends and Twitter. 😊😊😊
Without further ado, here are those books:
#1.
Anna Dressed in Blood
Recommended to me by @KaeleyScruggs and @guyliners, Anna Dressed in Blood is a horror book (obviously) that was written by Kendare Blake in Oct 17, 2011. The first time I saw the cover, I was like: WOW. It's so hauntingly beautiful I felt my jaw literally drop. Seriously. It just has this powerful impression on me! Plus Kaeley and Cookie kept raving about how scary it was, so I'm definitely looking forward to seeing if it's true!
#2.
A Madness So Discreet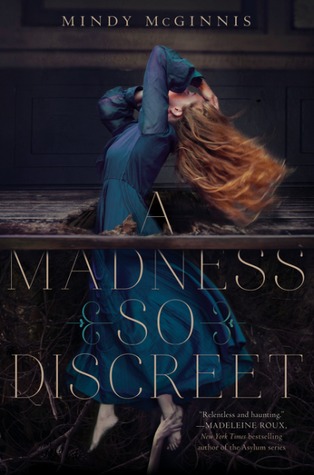 Love the title of this book! Don't ask me why, I just do. A Madness So Discreet is a historical thriller created by Mindy McGinnis, which won the Edgar Award for Best Young Adult in 2016 and was recommended to me by The Darkling Girl (@thehermitlibrarian). The synopsis says that the MC is like a mad genius who experienced different sorts of horrific situations, leading her to a life in the asylum – that is.. until she meets this doctor who dabbles in criminal psychology. Pretty interesting, right?
#3.

The Diviners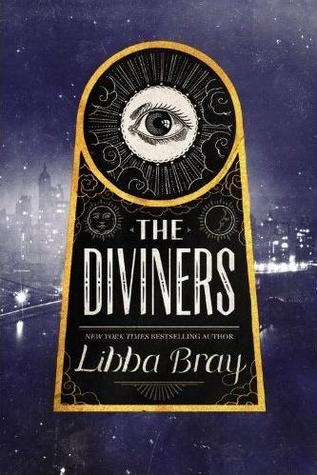 Published in September 18, 2012, Libba Bray's paranormal novel The Diviners is something I just personally found on Goodreads. But when I asked about it around on Twitter, I got positive responses although I'm still not sure if this book was meant to be spooky or not. Either way, if this is as half as good as everyone says, then I'm not going to complain!
#4.

The Hungry Daughters of Starving Mothers
Despite being a short story, The Hungry Daughters of Starving Mothers gave me the most goosebumps so far. I'll have @readatmidnight to thank for this wonderful recommendation. And aside from it being creepy, it's FREE! You can view it right away at Night Magazine. Looking also at the cover, I somehow remembered this anime called Attack on Titan! which also belongs under the horror genre and features cannibalism.
---
How about you guys? What are some books you plan on reading for this year's Halloween? Share your thoughts below! 😊
Happy Hallow's Eve everyone!!! 🎃🎃🎃