Hey y'all! I'm back again for another book tag – one that I love so much and found at Once Upon A Bookshelf's blog, and was created by Kristy and the Cat Read.
Beauty and the Beast has always been one of my favorite fairytales as a teenager (not during childhood) and therefore I am very excited to do a tag with this as the theme.
So without further ado, let's begin:
1. "TALE AS OLD AS TIME" – A POPULAR THEME, TROPE OR SETTING YOU WILL NEVER GET BORED OF READING.
Rags to riches trope. I love watching characters who start from nothing turn into somebodies. Not necessarily uber-wealthy rich, just enough that they have proven themselves to be WORTHY, SKILLFUL and INDEPENDENT.
2. BELLE – A BOOK YOU BOUGHT FOR IT'S BEAUTIFUL COVER THAT'S JUST AS BEAUTIFUL INSIDE TOO
3. BEAST – A BOOK YOU DIDN'T EXPECT MUCH FROM BUT PLEASANTLY SURPRISED YOU.
Let's face it – I wasn't too keen on reading It Ends With Us by Colleen Hoover after finishing her last book, November 9. I stayed the hell away from it 'til I decided to read it for a challenge. Unike so many of Hoover's books, this one had a touch of reality that moved me to pieces and made it possibly one of this year's best reads ever.
4. GASTON – A BOOK EVERYONE LOVES THAT YOU DON'T
5. LEFOU – A LOYAL SIDEKICK YOU CAN'T HELP BUT LOVE MORE THAN THEIR COUNTER PART.
Sorry for the GIF I know he looks like a total goof here but I can't help myself… Minho is just way too cute for words. If you don't know him, he's a character from The Maze Runner series and is probably one of the main reasons I put up with it. 😁😁😁
6. MRS POTTS, CHIP, LUMIER & COGSWORTH – A BOOK THAT HELPED YOU THROUGH A DIFFICULT TIME OR THAT TAUGHT YOU SOMETHING VALUABLE
7. "SOMETHING THERE" – A BOOK OR A SERIES THAT YOU WEREN'T INTO AT FIRST BUT PICKED UP TOWARDS THE END.
8. "BE OUR GUEST" – A FICTIONAL CHARACTER YOU'D LOVE TO HAVE OVER FOR DINNER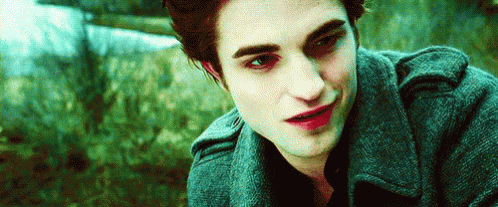 For this, I choose Edward from Twilight! Aside from the fact that he's so good-looking, taking a vampire to dinner will probably save me a lot of money since they don't eat anything. 😂😂😂
---
Nobody tagged me to do this but I'd like to take it upon myself to tag a few people:
Fleur, Jess, Alyssa, The Book Raven, Twin Tales, One Bookish Girl and of course… YOU!
I hope you guys all enjoyed this post!
Happy tagging!