WELCOME, WELCOME, WELCOME to DAY 2 of our collaboration post.
Today, we are pleased to present to you this Caraval-inspired book tag created by our joint efforts. Anyone is welcome to do this tag and enjoy answering as long as you ping us back.
Well then, here we go!
---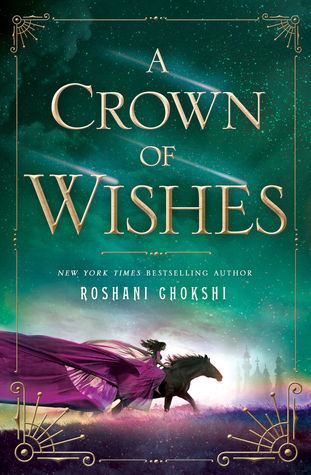 Ever since finding out that Gauri was going to have a tale of her own, I was incredibly excited! After finally reading ACoW, I thought it was every bit as magical as I imagined it would be. I love Gauri and Vikram; I also like that the book bears some similarities to Caraval!
***
Alastair – Clara's little stepbrother in On The Spectrum by Jennifer Gold. I always had a soft spot for autistic children like Alastair. But it's not only his autism that caught my heart, it was the way he grew quickly attached to his estranged sister once they properly met. It was such a beautiful thing to watch their relationship blossom. 😊
***
Temeraire!
Like… Who wouldn't want a dragon for a sidekick?
***
It Ends With Us by Colleen Hoover. I never expected it to wow me but it did. This book sent my emotions careening everywhere while I helplessly read the fallout between Lily and Ryle, and Lily's eventual reunion with her first love.
***
Did I Mention I Miss You by Estelle Maskame. I really like the utter shift in this book, the way Tyler grew up and set things right with his family. It didn't just revolve around his romance with Eden anymore; everyone else in their lives were involved. I'm so proud of Tyler that when the end came, I thought I was really gonna miss him.
***
Empire of Storms. I devoured this book in a span of 12 hours without realizing when the moon had gone and the sun had risen. After finishing it, I was trapped in a daze for a few days. That's how amazing it is.
***
This is most definitely Wink Poppy Midnight for me. I didn't even realize I was duped by one of the characters until the last page. I still had to demand an explanation from my best friend to explain to me what the hell just happened. And it was only then that I understood who's the true wolf of this story. Seriously, one of the most traumatizing novels ever.
***
Windfall by Jennifer E. Smith. It took some time before it got really exciting, but all's well that ends well. I can't believe how Smith took a lottery story and turned it into something deep and beautiful.
***
This is such a spoiler question. LOL. But fine – my answer would be Evangeline Samos.
***
As a certified Harry Potter fan, it's my ultimate dream and wish to experience Harry's world. And I think The Wizarding World of Harry Potter in Universal Studios Japan is the answer to that. Someday, hopefully, I'll be able to visit this place – drinking butterbeer with my friends, buying my first wand, and discovering the various nooks of Hogwarts.
(A girl can dream, right? 😍)
---
You've reached the end of our Caraval-themed tag! Thank you for stopping by and please also visit When Curiosity Killed The Cat for her answers.
Hope you'll come back tomorrow for the last day of our collaboration! 🙂
Cheers!
-Jay